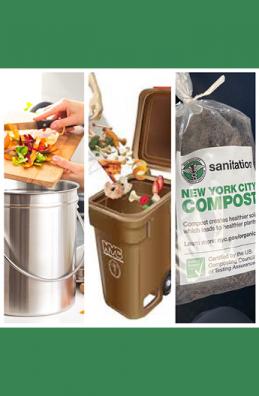 Adult Program, General
The New Curbside Compost Project in Queens
Did you know that all Queens residents now have access to NYC's municipal curbside composting program? Learn how you can participate in this exciting new Department of Sanitation (DSNY) pilot program to reduce your household's carbon footprint, reduce vermin populations in your neighborhood, and minimize trash smells on your block. Taught by Queens Master Composter Gil Lopez, this program will include information about what is and isn't compostable, how to get a free compost bin, and ways to continue composting during the winter, when DSNY curbside pickup will be suspended. Join us on WebEx:
https://queenslib.org/3gRsf5j
DATE & TIME
Nov 30, 6:00pm - 7:00pm
How To Attend?
LOCATION
Virtual
AUDIENCE
Adults