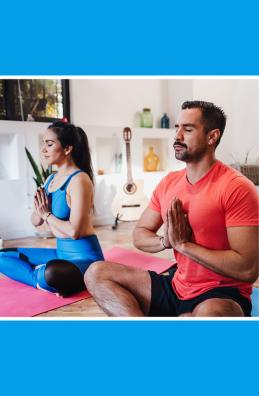 Family Literacy
Parenting: Mindful Meditation for Parents
Please join us on Wednesdays at 5:30pm for Mindful Meditation for Parents! If you're feeling overwhelmed, mindful meditation has been proven to help, so it makes good sense for parents to incorporate it into their routines. These virtual 45-minute sessions are led by a yoga instructor and full spectrum doula, and they consist of a brief, guided mindful meditation practice, followed by light conversation related to parenting — you can talk about your successes, lessons being learned, challenges, parenting hacks, and more. You will also have the opportunity to learn about and share resources for self-care and parenting support, and learn more about other QPL programs for parents! Join us on Zoom:
https://queenslib.org/3ZVtF0P
Meeting ID: 862 1659 0854 Passcode: 2023
DATE & TIME
Dec 13, 5:30pm - 6:15pm
LOCATION
Virtual
AUDIENCE
Adults
Other Dates & Locations
Family Literacy
Jan 10, 5:30pm - 6:15pm
Virtual
Parenting: Mindful Meditation ...