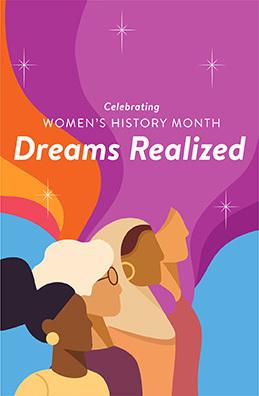 Adult Program, General
Women's History Month: Urban Stages Presents "Shirley Chisholm: Unbossed & Unbowed"
This solo dramatic presentation — written and performed by actress, playwright, and teaching artist of Guyanese heritage Ingrid Griffith — is the largely unheard story of Shirley Chisholm, who was the first African-American woman to win a seat in the U.S. Congress and run for the Presidency of the United States. This presentation dramatizes the Civil Rights era, the unrest of the 1960s, and the patriarchal system and all-boys network that Shirley Chisholm was up against, many themes we still see in the politics of today. Visit
https://queenslib.org/womenshistory2023
for Women's History Month programs, booklists, resources, and more!
DATE & TIME
Mar 23, 6:00pm - 7:30pm
LOCATION
Central Library
89-11 Merrick Boulevard, Jamaica, NY 11432
(718) 990-0700
AUDIENCE
Teens, Seniors, Kids(6-11), Kids(0-5), Adults