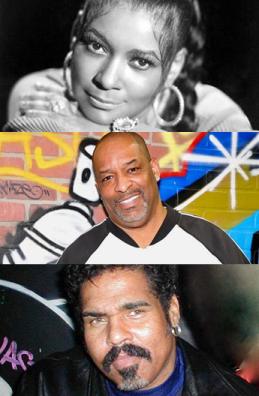 Adult Program, General
The Story of Sylvia Robinson & Sugar Hill Records, Told by Leland Robinson & Wonder Mike
In honor of Women's History Month and Hip Hop's 50th Anniversary, join QPL Hip Hop Coordinator Ralph McDaniels for a discussion about the first record label for hip hop artists, Sugar Hill Records, and its influential and groundbreaking founder, Sylvia Robinson. Uncle Ralph's special guests are Sugar Hill Records CEO (and Sylvia's son) Leland Robinson and hip hop legend Wonder Mike, a member of the Sugarhill Gang, whose 1979 single "Rapper's Delight" was produced by Sylvia Robinson. You can also watch this program live on our Instagram page:
https://www.instagram.com/qplnyc/
Visit
https://queenslib.org/womenshistory2023
for Women's History Month programs, booklists, resources, and more! This program is part of "Collections of Culture: 50 Years of Hip Hop Inside Libraries, Museums and Archives," and was made possible in part by the Institute of Museum and Library Services.
https://hiphop50.queenslibrary.org
DATE & TIME
Mar 23, 5:30pm - 7:30pm
LOCATION
Central Library
89-11 Merrick Boulevard, Jamaica, NY 11432
(718) 990-0700
AUDIENCE
Adults