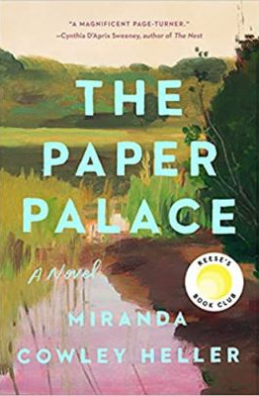 Summer Reading Session
Summer Reading: Book Discussion "The Paper Palace"
Join us for a book discussion of "The Paper Palace" authored by Miranda Cowley Heller. Books are available for check out at Bayside Library. Synopsis: It is a perfect July morning, and Elle, a fifty-year-old happily married mother of three, awakens at "The Paper Palace"—the family summer place which she has visited every summer of her life. Now, over the next twenty-four hours, Elle will have to decide between the life she has made with her genuinely beloved husband, Peter, and the life she always imagined she would have had with her childhood love, Jonas, if a tragic event hadn't forever changed the course of their lives.
DATE & TIME
Jun 30, 1:00pm - 2:30pm
LOCATION
Bayside
214-20 Northern Boulevard, Bayside, NY 11361
(718) 229-1834
AUDIENCE
Adults
Registration Not Required