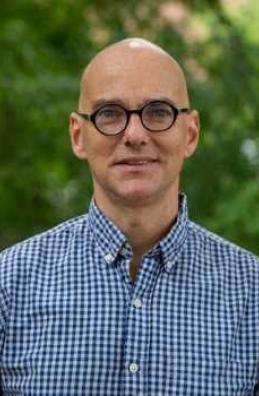 Cultural Arts
Queens Rising / Pride Month: The Dissidence of Reinaldo Arenas
Mes del Orgullo LGBTQ: La Disidencia de Reinaldo Arenas
English:
The Dissidence of Reinaldo Arenas: Queering Literature, Politics, and the Activist Curriculum explores the didactical nature of the late Cuban queer dissident Reinaldo Arenas's creative writing. We consider Arenas as a public pedagogue, mentor, and social activist who continues to influence generations of dissident writers and artists in Latin America and beyond. In our dialogue, we present our individual critical readings of Arenas's writing as well as and discuss each other's interpretations. Streamed on Zoom:
https://queenslib.org/36vcM5z
Visit
https://queenslib.org/pride2022
for more Pride Month programs. This program is part of Queens Rising, a multi-disciplinary arts celebration created to highlight the borough's culture and creative diversity. To learn more, visit
https://queensrising.nyc/.
Spanish:
La disidencia de Reinaldo Arenas: la literatura cuir, la política y el currículo activista explora la naturaleza didáctica de la escritura creativa del difunto disidente queer cubano Reinaldo Arenas. Consideramos a Arenas como un pedagogo público, mentor y activista social que continúa influyendo en generaciones de escritores y artistas disidentes en América Latina y más allá. En nuestro diálogo, presentamos nuestras lecturas críticas individuales de los escritos de Arenas y discutimos las interpretaciones de cada uno. Transmitido en Zoom:
https://queenslib.org/36vcM5z
DATE & TIME
Jun 9, 6:00pm - 7:30pm
LOCATION
Virtual
AUDIENCE
Family
Registration Not Required