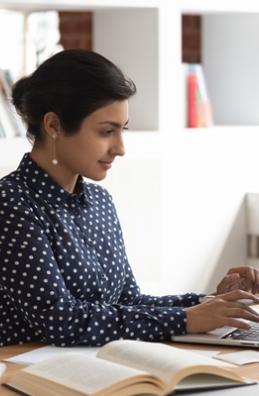 Cultural Arts
Intro to Animation / Stop Motion in Spanish
Animación/Stop Motion
English:
In this six-week workshop in Spanish, participants learn the technique of stop motion, a simple form of animation, also known as a photo-to-photo animation. The stop motion technique gives a sensation of movement to inanimate objects. Join here:
https://queenslib.org/33eERdq
Spanish:
A lo largo de seis semanas, los participantes aprenderán a utilizar esta técnica que sólo requiere de diferentes materiales disponibles en casa para contar una historia a través de la animación. Durante estas semanas proporcionaremos conocimientos y herramientas para tomar fotos, crear secuencias y editarlas en un teléfono móvil. Vea aqui:
https://queenslib.org/33eERdq
DATE & TIME
Oct 31, 11:00am - 1:00pm
LOCATION
Virtual
AUDIENCE
Family
Registration Not Required
Other Dates & Locations
Cultural Arts
Nov 7, 11:00am - 1:00pm
Virtual
Intro to Animation / Stop Moti...