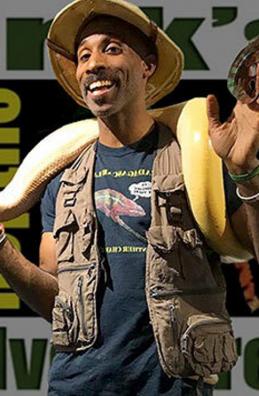 Children's Program, General
Imagine Your Story: Wildlife Facebook Live with Erik the Reptile Guy
Join Erik the Reptile Guy and Friends in a four-week series for an amazing virtual journey of discovery. Explore the world of reptiles, amphibians, and wildlife from around the world. *Week 1--Introduction to Reptiles and Amphibians *Week 2--Turtles, Tortoises, and More Turtles *Week 3--Frogs and Toads from Northeast America and Around the World *Week 4--Snakes of the World Watch live on our Facebook page,
https://www.facebook.com/QPLNYC
.
DATE & TIME
Aug 12, 1:00pm - 2:00pm
LOCATION
Virtual
AUDIENCE
Kids
Registration Not Required
Other Dates & Locations
Children's Program, General
Aug 19, 1:00pm - 2:00pm
Virtual
Imagine Your Story: Wildlife F...