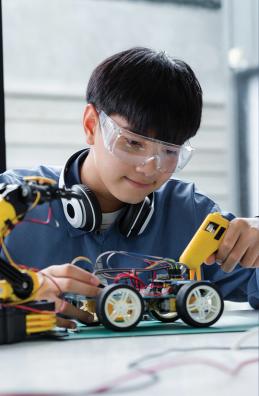 Family Literacy
Happy 175th Birthday Lewis Latimer: STEAM Workshops Provided by the Lewis Latimer Museum
Come celebrate the 175th Birthday of Lewis Latimer at the Flushing Library! Lewis Latimer (1848-1928) was a Black American inventor, whose work helped lead to air conditioning and the light bulb among other things. Please visit the Flushing Library this October for a two-session program exploring his life and work. October 7th, 11am- Craft beautiful haikus and preserve them in illuminated mason jars. October 14th, 11am - Combine the excitement of painting with the wonders of STEAM.
DATE & TIME
Oct 7, 11:00am - 12:00pm
LOCATION
Flushing
41-17 Main Street, Flushing, NY 11355
(718) 661-1200
AUDIENCE
Teens, Seniors, Kids(6-11), Kids(0-5), Adults
Other Dates & Locations
Family Literacy
Oct 14, 11:00am - 12:00pm
Flushing
Happy 175th Birthday Lewis Lat...