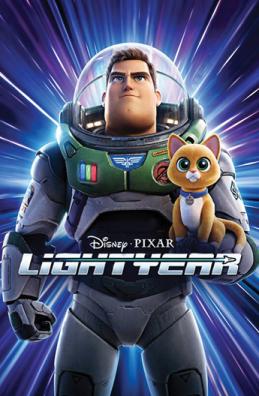 Children's Program, General
Family Film Friday: "Lightyear"
Join us for a delightful, family-friendly film. This Toy Story spin-off follows the adventures of the real Buzz Lightyear (Chris Evans), the fictional character who inspired the beloved action figure from that franchise. With the help of his cat Sox (Peter Sohn), Buzz must rescue a crew stranded on a strange planet ruled by hostile robots. All are welcome to attend!
DATE & TIME
Jun 30, 3:30pm - 5:00pm
LOCATION
Rochdale Village
169-09 137 Avenue, Jamaica, NY 11434
(718) 723-4440
AUDIENCE
Teens, Seniors, Kids(6-11), Kids(0-5), Adults