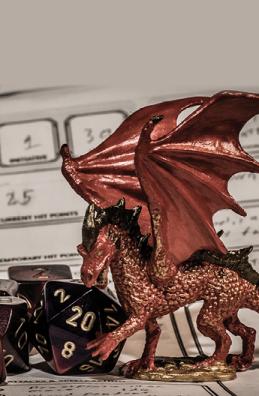 Gaming
Dungeons & Dragons: D&D Adventures
Join us for a Dungeons & Dragons role playing game session, and play through the story quests provided by the Dungeon Master. Players of all skill levels are welcome.
DATE & TIME
Sep 21, 5:30pm - 7:30pm
LOCATION
Woodside
54-22 Skillman Avenue, Woodside, NY 11377
(718) 429-4700
AUDIENCE
Teens, Adults
Other Dates & Locations
Gaming
Sep 28, 5:30pm - 7:30pm
Woodside
Dungeons & Dragons: D&D Advent...