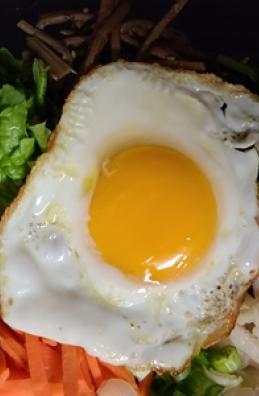 Adult Program, General
Culture Bridge Program: Korean Cooking Class with Chef Soh Young Lee-Segredo
문화교류 프로그램: 이소영 세그레도 셰프와 함께하는 한국 요리 교실
English:
Join us for this virtual cooking class with Korean American Chef Soh Young Lee-Segredo as she makes one of the most popular Korean dishes, bibimbap. She will make it with colorful vegetables prepared individually served with rice and sunny side egg (optional). It will be prepared with Korean hot sauce accompanied with cabbage kimchi. This program will be in Korean and English. Join here:
https://queenslib.org/3bl9cLz
Korean:
이소영 세그레도 셰프와 함께 세계적으로 널리 알려진 한국의 대표요리 '비빔밥'을 만들어 보는 온라인 교실을 준비 하였습니다. 흰밥 위에 다양한 야채, 달걀 후라이와 고추장을 올린 비빔밥을 김치와 함께 준비해 보려 합니다. 날짜: 2021년 1월 16일 시간: 오후 3:30 WebEx링크로 참여해 주시기 바랍니다.
DATE & TIME
Jan 16, 3:30pm - 5:00pm
LOCATION
Virtual
AUDIENCE
Family
Registration Not Required