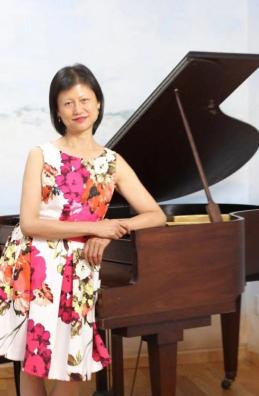 Cultural Arts
Culture Bridge: Classical Piano Concert of European Composers
Music of the Romantic Period with I-Heung Lee This program will focus on the music of the Romantic period, which was the exploration of personal feelings through expressive and sophisticated piano techniques, by artists such as Liszt from Hungry, Chopin from Poland and Schumann from Germany. Music by other European composers will also be included. In addition, the pianist will perform some well-known pieces from the music of popular movies such as: "Un Sospiro" and "Grande Polonaise Brilliante." This will be a live presentation with the option to join virtually: Join on Zoom:
https://queenslib.org/3OI3C88
Meeting ID: 845 1552 9967 Passcode: 1012 This program is funded by The Iris and Junming Le Foundation
DATE & TIME
Oct 12, 6:00pm - 7:00pm
How To Attend?
Both In-Person and Virtual
LOCATION
Flushing
41-17 Main Street, Flushing, NY 11355
(718) 661-1200
AUDIENCE
Adults