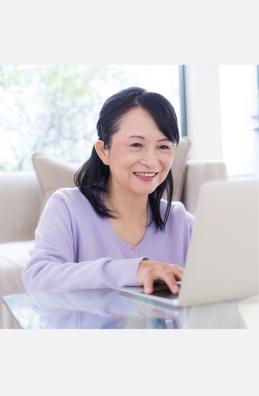 Computer Classes
Computer Basics One-on-One
Join this one-on-one class for adults! We will teach the basics of using a computer and provide expert technical support as you learn. Preregistration is required.
AVAILABILITY / NOTES
(
1
Seat(s) Available)
DATE & TIME
Dec 8, 11:00am - 11:45am
REQUIREMENTS
This is a recurring program. If registration is required, you must register individually.
LOCATION
Windsor Park
79-50 Bell Boulevard, Hollis Hills, NY 11364
(718) 468-8300
AUDIENCE
Adults
Other Dates & Locations
Next 30 Days

7
Any Time

8
Computer Classes
Jan 5, 11:00am - 11:45am
Windsor Park
Computer Basics One-on-One
Computer Classes
Jan 10, 11:00am - 11:45am
Windsor Park
Computer Basics One-on-One
Computer Classes
Jan 12, 11:00am - 11:45am
Windsor Park
Computer Basics One-on-One
Computer Classes
Jan 17, 11:00am - 11:45am
Windsor Park
Computer Basics One-on-One
Computer Classes
Jan 19, 11:00am - 11:45am
Windsor Park
Computer Basics One-on-One
Computer Classes
Jan 24, 11:00am - 11:45am
Windsor Park
Computer Basics One-on-One
Computer Classes
Jan 26, 11:00am - 11:45am
Windsor Park
Computer Basics One-on-One
Computer Classes
Jan 31, 11:00am - 11:45am
Windsor Park
Computer Basics One-on-One