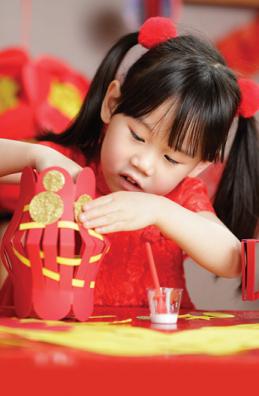 Cultural Arts
Celebrate the Year of the Rabbit Paper Craft Program
慶祝兔子紙工藝年計劃
English:
Celebrate Lunar New Year with the IBPS New York Chinese School and participate in a fun, creative papercutting workshop. Presenters will provide instructions and all supplies, including red paper, brushes, ink, and more. You will get to take your creation home to enjoy!
Chinese:
与IBPS纽约中文学校一起庆祝农历新年,并参加有趣,富有创意的剪纸工作坊。演示者将提供说明和所有用品,包括红纸、画笔、墨水等。您将把您的创作带回家享受! 1月28日星期六 上午11点 北森林公园 大都会大道98-27号 2月4日星期六 下午 2 点 森林山 108-19 71大道
DATE & TIME
Feb 4, 2:00pm - 4:00pm
How To Attend?
LOCATION
Forest Hills
108-19 71 Avenue, Forest Hills, NY 11375
(718) 268-7934
AUDIENCE
Teens, Kids, Adults