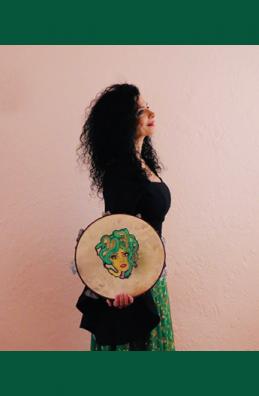 Cultural Arts
Celebrate Italian Heritage Month with Silician Music performed by Michela Musolino
Festeggia il Mese del Patrimonio Italiano con la musica siciliana eseguita da Michela Musolino
English:
Let's celebrate Italian Heritage! Singer Michela Musolino will present an evening of vibrant Sicilian music. Experience songs of love, songs of labor, songs of celebration...songs that make your whole heart sing and your feet dance. She'll also be inviting special surprise guest artists to help honor the rich cultural history of Italy and Italian Americans.
Italian:
Celebriamo il patrimonio italiano! Unisciti a noi giovedì 6 ottobre dalle 18 alle 19, quando la cantante Michela Musolino presenterà una serata di vibrante musica siciliana. Sperimenta canti d'amore, canti di lavoro, canti di festa... canzoni che fanno cantare tutto il cuore e ballare i piedi. Inviterà anche artisti ospiti speciali a sorpresa per aiutare a onorare la ricca storia culturale dell'Italia e degli italoamericani.
DATE & TIME
Oct 6, 6:00pm - 7:00pm
How To Attend?
LOCATION
Middle Village
72-31 Metropolitan Avenue, Middle Village, NY 11379
(718) 326-1390
AUDIENCE
Family
Registration Not Required