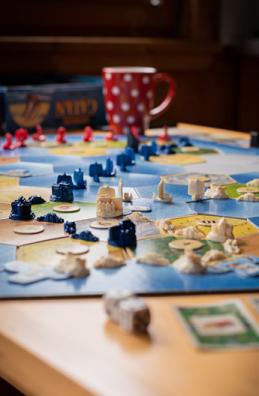 Gaming
Board Games for Children 12+ and Over
Enjoy popular board games at the library! Guided playthroughs of games such as Labyrinth, Catan, Agricola, and Wingspan are offered weekly. Meet other board game enthusiasts in a warm, welcoming environment.
DATE & TIME
Aug 18, 6:00pm - 7:00pm
LOCATION
Middle Village
72-31 Metropolitan Avenue, Middle Village, NY 11379
(718) 326-1390
AUDIENCE
Adults
Registration Not Required
Other Dates & Locations
Gaming
Aug 25, 6:00pm - 7:00pm
Middle Village
Board Games for Children 12+ a...