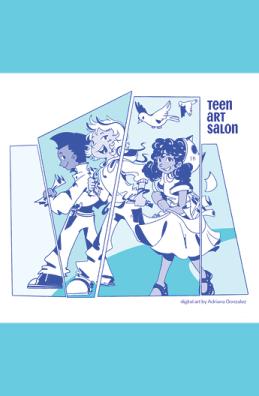 Teen Program, General
Art Portfolio Development for Middle School
This art intensive will focus on developing students drawing and design skills in order to prepare middle schoolers for NYC's Visual Arts High School admissions. Lessons and exercises will focus children as heroes in manga and graphic novels, so young artists can experiment with techniques for visual storytelling. Students will use this as inspiration to prepare, draft and complete portfolio pieces with guidance from instructions. Registration is required. Register here:
https://queenslib.org/ArtIntensive
. This series is presented in partnership with Teen Art Salon, a Long Island City-based organization which provides young people with open-door, free-of-charge art instruction.
DATE & TIME
Jun 15, 5:00pm - 6:30pm
LOCATION
Elmhurst
86-07 Broadway, Elmhurst, NY 11373
(718) 271-1020
AUDIENCE
Teens