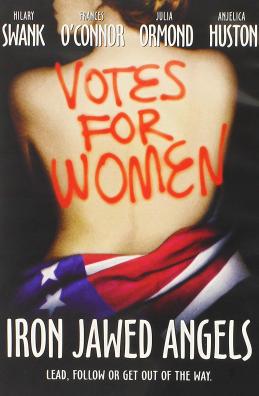 Films
A Century of Courage: Film Screening of "Iron Jawed Angels"
Join us for a screening of a film depicting a pivotal chapter in American history. Alice Paul, played by Hilary Swank, risked her life to fight for women's citizenship and the right to vote. She founded the separatist National Woman's Party and wrote the first equal rights amendment to be presented before Congress. Together with social reformer Lucy Burns, Paul struggled against conservative forces in order to get the 19th amendment to the Constitution of the United States passed.
DATE & TIME
Mar 6, 1:15pm - 3:30pm
LOCATION
Forest Hills
108-19 71 Avenue, Forest Hills, NY 11375
(718) 268-7934
AUDIENCE
Adults
Registration Not Required
Other Dates & Locations
Next 30 Days

1
Any Time

1
Films
Mar 19, 2:00pm - 4:15pm
Bay Terrace
A Century of Courage: Film Scr...
Films
Mar 28, 12:00pm - 2:15pm
Glen Oaks
A Century of Courage: Film Scr...